SHFT-EVO-H45/TRX450/04-14 $239.95

star, arm and spring kit

TRX540r and er and 3a 04-14

(replaces 24312-KA3-741 star)
TRX450r / er / 3a 04-14


EVO Shift STAR kit

Minrobearing detent Arm, shift detent spring and Shift Star combination

Addresses missed shifts when riding hard. (A different problem than jumping out of gear after a hard landing- see GT Thunder spring below)
...............
Ok I got the Stage 1 Pro Shift Kit and the optional star installed! Let me first off say that I do not work for the people that make the shift star or anything.

Now I didn't get a full days ride in but for the 45 minutes riding around on snowy icy roads it was everything they said it would be. Usually when on the icy snow when I'm shifting from first to second and the back wheel is still spinning it usually always would go right into neutral and VROOOOMMM. Now, every time, I mean every single time, no matter what rpm or load on the engine it goes so friggin smoothly into second it's onreal lol.

Now shifting in between all the other gears is such a positive with just one click and fully in gear. Before, idk if everyone experiences this but my 07 would like double click into gear and sometimes the shift lever would only go halfway up the shift stroke and not grab the second click. It's weird I know and definitely notchy from other dirt bike and quads I've ridden. I can definitely see the stock shift star wearing out shift dogs early from binding up and shifting halfway. The arm then clicks in each groove so the shift lever returns to middle stroke and is so beefier and with roller bearing. The whole shifting on my quad greatly improved to perfection. This thing should be included with an HRC kit - it's that's great. The price kinda sucks........ but I know for sure my trans is shifting perfect unlike before. I can't believe I'm the first to install one on the forum it blows my mind cuz it's that good.

Another thing before it was next to impossible once the motor warmed up to put the trans back into neutral without revving the motor up. Now I stop, shift to to neutral so simply and shut it off. It just bothers me the stock unit isn't like this. I bet there would be a far lot less worn out transmissions. I highly highly recommend this stupid shift star. Especially if you fear splitting cases like me. So along with the gt thunder shift spring and this factory pro shift star I'm very confident that I have a solid trans. Unless of course there has been damage already done! If you don't have the gt thunder shift spring already then I would get there's when ordering it's ten dollars less for $30 (old price) and supposedly doesn't let the shift lever try to shift down when landing or casing a jump or through whoops.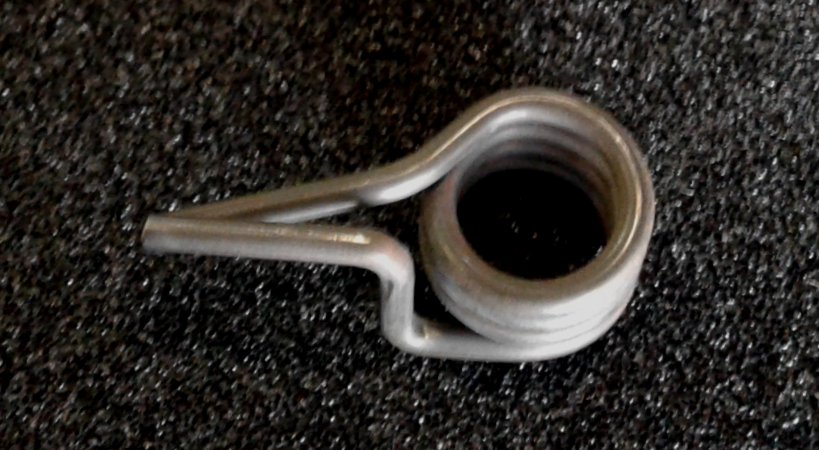 GT Thunder
heavy duty shift lever centering spring

pn: z95-cntr-Hhp1-gt

$44.95

TRX540r and er and 3a 04-14
TRX450r / er / 3a 04-14
The GT Thunder

SHIFT LEVER CENTERING SPRING

addresses the "whole nuther problem" of the trans popping out of gear when landing hard off high jumps.


(sample pic)
pn: CRB-4H45-1.0 04-05 $79.95

The Honda TRX450ex carb recal kit was designed with as much care and attention to detail as we give to our EC997 dynamometer and test routines, our Shift STAR shift improvement kits, our Billet Engine Covers and all of the other products that the quickest road racers in the USA and World used to collect a total of 9 WERA and F-USA national Championships - along with the Suzuki Cup World Champion, Rob Jensen.

We've now entered the off-road arena to bring some new, exciting, well proven concepts, such as our easily tuneable "HDJ" style jet kits and several other things that we've picked up along the way.

One of the improvements was dyne systems design and test routine design - We have been saying for years that inertia dynos were misleading and now, these new "HDJ" carb kits show how much better the EC997 load dynos are than inertia dynos when it comes to developing any performance products. Sounds a bit egotistical? Perhaps it sounds that way - but, I think that we've got quite a few local Norcal racers that we've done fine tuning work for that would agree with us.

The Factory Pro HDJ kits, designed by Marc Salvisberg, will run more evenly over a wider temperature and altitude range than any other carb kit and will produce 3% to 8% better power than another carb with the "best main jet" in it, when properly tuned and tested under a real load. This does not mean an inertia dyno - though, power will be better with a dealership level dyno, also.

So - Here's the power - Buy it!

Thanks!

800 869-0497