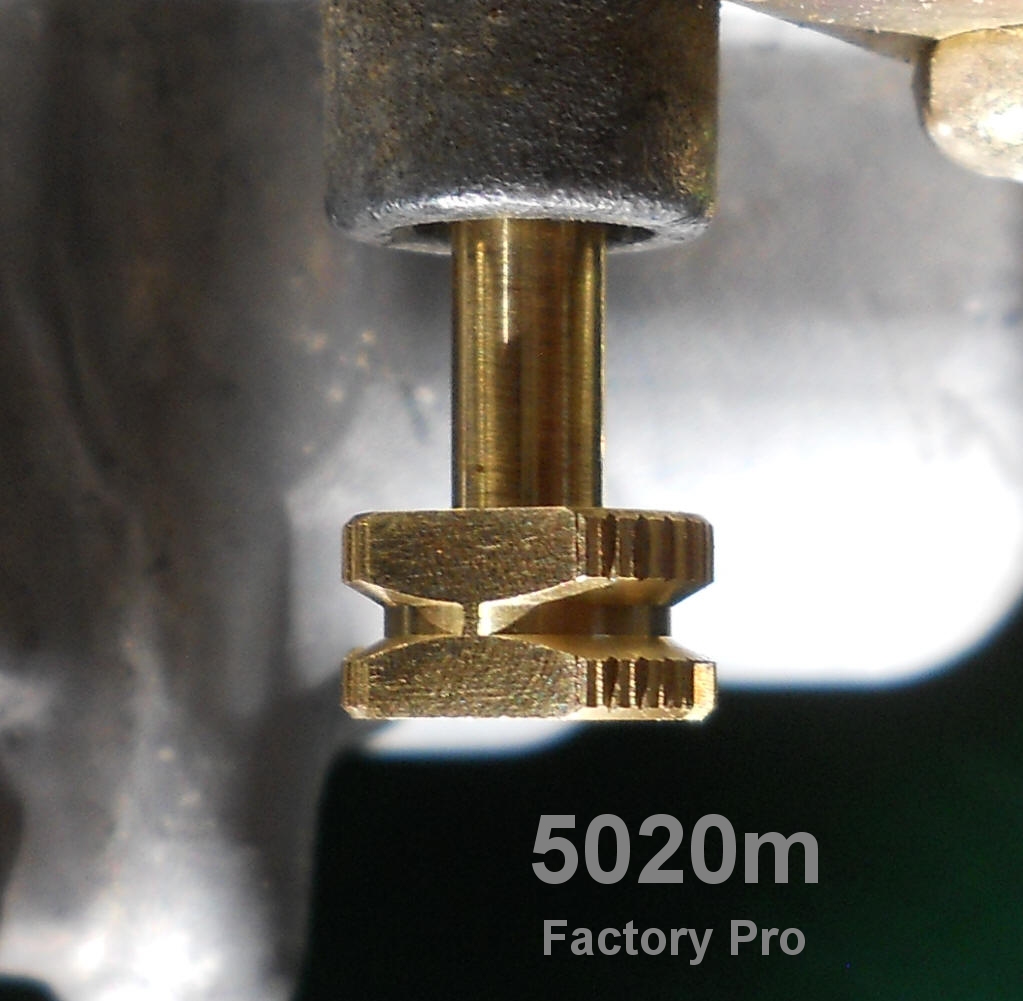 (not for dr350 w electric start unless you shorten the knob)


$23.99
with new spring, washer and o-ring

1. Choose your shipping method

2.



Great product, best price around for these and fast shipping! Thanks Blargins45

"Long Boy"
Finger adj. extended Fuel Screw Kit
Frustrated with trying to find an "almost 90 degree" screwdriver to fine adjust your fuel screws for best idle and cruise?
Use Factory Pro's new "finger adjustable" fuel screws to adjust fuel screws for best throttle response. Traveling to high altitude? It's easy to lean out the lowend temporarily.
Make your life easier!
Installation:
Remove old short stock fuel screws, old orings, old washers and old spring. The o-ring might be stuck in the carb, so, take a light and make sure it's really out if it didn't come out with the screw (or you can't find it after you took out the screw)
Use a small bent wire to pull it out if it doesn't drop out. Keep the old parts for "spares".
#5020m fuel crew assembly comes with:
1 Long Boy fuel screw
1 new o-ring
1 new washer
1 new spring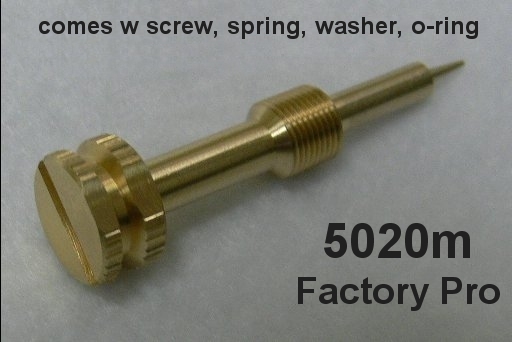 CRB-S35-1.1-TI 90-99 $59.95
Beta Experimental!



Carb Kit


The Ti ProKit w/Titanium needle. The best material to use in a carburetor. These needles will still be around in the millennium after next.
The kit, when properly tuned, adds more low-end / midrange and if the proper main jet is selected, more top-end power. Easy to install and tune - no slide drilling!
Easy to tune - it does NOT require slide drilling or use silly soft carb springs that take away from "throttle linearity" and control -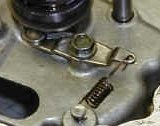 $89.95 arm exchange / rebuild
DR250 / 350 90-99

info@factorypro.com




Bike's old? Misses random shifts? But shift slowly and it shifts fine?
While you are splitting the cases and maybe replacing a shift fork and a couple gears - replace the "detent arm" with Factory Pro's Microbearing Detent Arm.

The DR350 doesn't have very good shift detent action, Factory Pro will, on rebuild / exchange basis, provide a new Ball Bearinged Detent Arm for smoother, quicker shifting.

Note! The DR250 / 350 is one of the few bikes that requires case splitting for detent arm access - so, it's a job to be done in addition to rebuilding the trans or bottom end. Call 415 883-5620
or 0 or info@factorypro.com

The DR250 / 350

requires case splittin

g to install Detent Arm.