R1100RT- (inc P bikes)
96-01
BNW's and most other bikes are different, bike to bike (as far as the good tuner is concerned).
We tried dealing with BMW riders for quite some time and they range from riders with everything set as per factory spec, TPS, valve clearance, idle air bypasses to riders with zero mechanical aptitude and poor social skills - and the majority who were willing to accept rather slightly flawed low speed running - as they knew that they would have to do additional work to maybe make it maybe optimal. I hated that.
Even IF TPS and valve clearance and air bypasses were set exactly the same - experienced tuners know that each bike is potentially different, as far as optimal tuning as concerned.
So - in order to provide the means to making a happy bike and rider, BMW tuning will be done custom, with no drop-in chips available.

Factory Pro's
"GP Gold" EPROM
Order number
Used, at least, with these ECU numbers
as seen on bikes
CUSTOM
0 261 200 758 502
0 261 200 758 810

Where is my ECU number?
click here

r1100rt, 99

Please email your ECU number and chip feedback to us at ECU feedback after your install for record keeping purposes
ECU Report Email

Call 800 869-0497 to order or email here or have your local dealer order direct.
BMW R1100RT
The R&D
The first question was - Exactly what what WAS the biggest issue with the Boxers???
Well, it seems that the on/off throttle operation was, errr, jerky?
And the bike wasn't particularly, umm, quick or responsive.
Sooo.......
There we were....... Riding, dynoing, riding, emulating, riding, dynoing, pondering, asking questions.....
So....
We tested, groomed, brainstormed, massaged the innumerable maps hidden in the chip till we were almost happy - More power, nicer throttle action... We thought that we could maybe do even better... Well, we rode, dynoed, rode, emulated, rode, pondered, asked more questions.
Groomed the maps so that the power delivery rate matched what a person riding a bike would perceive as "nice, linear, responsive and sprightly".
Made little tiny incremental changes. Made more tiny incremental changes. We made changes so small that we couldn't tell that we had changed anything.
We were at a loss on how to make the mapping any better than we had - we were stuck. Then .....
We reinstalled the original, BMW maps.
OH MY - OH MY!!!
The r11rt 100901403 map that we had ended up with was
WAAAAYYYYYY
better.
It took the EC997 Low Inertia Dyno to do the job -
no other dyno has done as well.
None. Period.
---
The bike
The BMW R1100RT is a lightweight, full dress twin that has the unique ability to project a personality.
Delivering incredible handling, light weight and strong, torquey engine output - Light and a "hoot" to ride!
The FI mapping, is, well, OK.
Cruise smoothness is usually OK, perhaps a bit "surgey" - snap engine response is pretty good and topend / full throttle power is all right.
EPROM/Chip Performance benefits
So - what is there to gain from replacing the stock "chip" or "eprom"?
2nd gear / cruise operation could be "silky", engine snap response could be very lively and full throttle power at high rpm could be improved.
Just like we did this year with the Aprilia Milles, using the EC997 4-Gas EGA Low-inertia dyno systems, (less common and much more finely developed than any current dj dynos) we have developed a set of fuel maps, air temp correction maps, coolant temp correction maps, cylinder compensation maps, offset maps and acceleration maps that optimize engine performance beyond any other current retail maps or power commanders of any configuration.
Can you do that with any silly "Auto Tuned" procedure? Absolutely "Not". At least not optimally.
It takes a human being to adjust maps to "feel" best and to respond with at a rate that feels "right".
A computer CAN'T do that. It can only go by inhuman numbers.
Inhuman tuning? Go slower.
Lovingly hand crafted maps? Go quicker!
.........................
A custom BMW "chip" that works.
At full throttle, part throttle, closed throttle and every point in between!
These customchips deliver smooth running at cruise, full throttle AND at part throttle - even at 2k and 7k rpm!
Smooth. Silk. More power, everywhere.
That's about it. Simple.\
selected Factory Pro Tuning Centers
(~1 week turnaround)
(BTW - a power commander will never reach the potential performance of a native chip as stated by dj dyno owner)
contact: info@factorypro.com
(for information)
How did WE do it - and not the others?
You would need a 4-Gas EGA EC997 Low Inertia Eddy Current Dyno to know.
We developed the FLUX Factor.
Smooth cruise.
We designed the dyne system around it.
We use the same dyne system that we sell.
No other dyno will provide the dyno information required to improve the BMW R1100rt as much as we have.
Period.
We take trade-ins on competing dyno systems.
Still tuning by luck?
Stop.

What does it take to design a map for a fuel injection system? A few things.
An exquisite low inertia dyno, the 4-Gas EC997, that can measure part throttle engine smoothness (State of the Art dyno feature - and not a dj feature)
A willing customer or 2 or 3.....
30 years of experience performance tuning for power and tuning street motorcycles for low speed / part throttle drivability - We don't have to mention Aprilia, Yoshimura, Muzzy, Honda, Yamaha US as users....
Software to find maps and index maps.
Realtime Emulators, EPROM burners, UV EPROM Erasers, lots and lots of chips.....
Lot's of test rides....... (Gee - that's a "bummer"! :-))
Patience. Patience. Patience. Dedication. A desire to do the best.
If one has the patience to properly tune, one can fine tune to the perfection - if you have the time, the tuning experience and the 4-Gas EC997 dyno.
You'd have to tune by "luck" on another brand of dyno with a 900# drum and an eddy current brake hung on the side of it and an O2 sensor that provides false "A/F Ratios"
Power and Drivability to the 748r and 996! The Most and Best.
Call. Get one. It's good for you and your BMW!
Email about the Power Commander Trade-in Upgrade Program and the competitive EPROM upgrade program.
Trade-in info request

---
B\
---
ECU Serial number location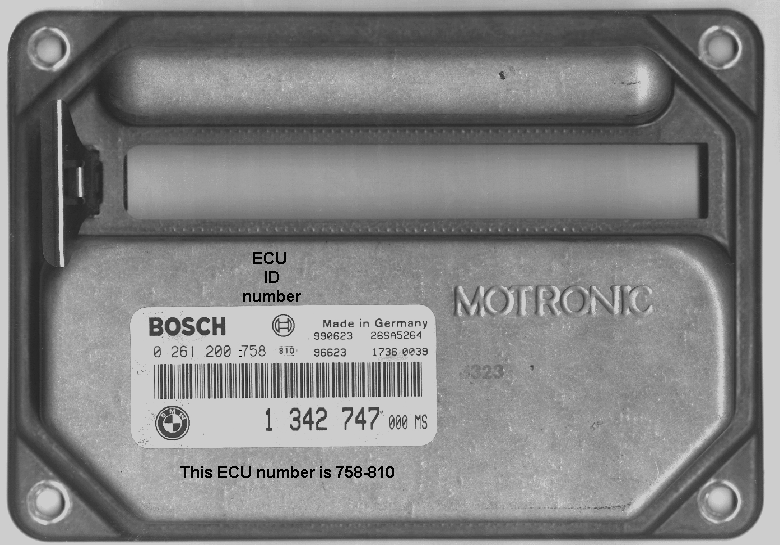 Absolutely NO carb parts sold in California.


New and improved Suzuki Teka SFI 2

with new TPS display and "MMT" Memory Module Tuner

Finally - Quick, easy, cost effective Suzuki tuning with no expensive "add-on boxes"
Suzuki cruisers and sportbikes

Contact Factory Pro
M-F, 9am - 5pm, Pacific time, -7 or -8 GMT

800 869-0497
USA and Canada

415 883-5620

parts information
info@factorypro.com

EC997 dynamometer information
info@factorypro.com

Product Support /Tech SECTION
click here

Mailing / Shipping address:



Factory Pro
101c Roblar Drive
Novato, CA
USA

And most importantly
Restart back at the HOME page and click on the red box in the top left to find the bike that you want parts for...
restart at HOME page

This Tuning Site has been visited by

people.
www.digits.net - the oldest counting service on the web

LINKS
EFI and Carb Tuning - Most all FI and carb tuning

by Wheelsmith Racing

Flight Training - train with AMA race winner Todd Harrington.



The Harringtons own

American Flyers

, one of the most established flight training facilities in the USA.

8 locations

800-362-0808
The Rich Oliver Mystery School will help you discover your hidden inner strength.
It will challenge you. It will teach you a new way of thinking, and a new way of riding. You can take your riding to an exciting new level!

We use a variety of proven drills and training techniques.
Practicing these techniques with our Yamaha dirt track trainers will enhance your abilities both on the track or the street.

It doesn't matter what you ride or race, the Rich Oliver Mystery School improves everyone's skill level and mindset!

WW2 vintage flying Special

Book a sightseeing flight over the Wine Country or a Kamikaze aerobatic flight or a biplane flight over famous Sonoma Raceway, the Golden Gate Bridge and the San Francisco Bay for one or two during the spring and get a free souvenir t shirt!
(NEW! Ask about the P-40 flights!)

707 938 2444

Just tell them that you saw this on the Factory Pro website!
Marc
Northern California's most unforgettable flying experience. No experience required. Open weekends!

The extension of the laboratory for engines of the Swiss Federal Institute of Technology was completed in about 1935. Its architect was Rudolf Otto Salvisberg (1882-1940). He had a successful career in Berlin but returned to Switzerland after the advent of the Nazis. His architectural style was somewhat similar to that of Erich Mendelsohn. The staircase of the laboratory is in normal use but well preserved.
Edited to the tunes of Chemical Residue by Herbie Hancock.