(sample pic)
CRB-CH45r07 04-08
$99.95
,,,,,,,,,,,,,,,,,,,,,,,,,,,,,,,,,,,,,,,,,,,,,,,,,,,,,,,,,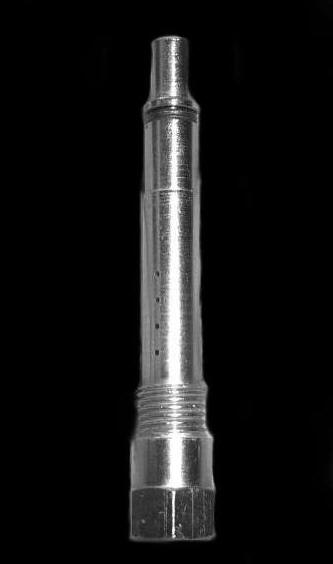 HDJ Tube only
CRZ-EMU-FCR-HDJ 07-08 $69.95
fits 250 and 450 w FCR carbs
OUT OF STOCK
The 07-08 crf450r carb recal kit was designed with as much care and attention to detail as we give to our EC997 dynamometer and test routines, our Shift STAR shift improvement kits, our Billet Engine Covers and all of the other products that the quickest road racers in the USA and World used to collect a total of 9 WERA and F-USA national Championships - along with the Suzuki Cup World Champion, Rob Jensen.
We've now entered the off-road arena to bring some new, exciting, well proven concepts, such as our easily tuneable "HDJ" style jet kits and several other things that we've picked up along the way.
One of the improvements was EC997 dyne systems design and test routine design - We have been saying for years that inertia dynos were misleading and now, these new "HDJ" carb kits show how much better the
EC997
load dynos are than
inertia dynos
when it comes to developing any performance products. Sounds a bit egotistical? Perhaps it sounds that way - but, I think that we've got quite a few local Norcal racers that we've done fine tuning work for that would agree with us.

We are just passionate about fine tuning.
The Factory Pro HDJ kits, designed by Marc Salvisberg, will run more evenly over a wider temperature and altitude range than any other carb kit and will produce 3% to 8% better power than another carb with the "best main jet" in it, when properly tuned and tested under a real load. This does not mean an inertia dyno - though, power will be better with a dealership level dyno, also.So - Here's the power - Buy it!
Thanks!
800 869-0497


Feedback
Posted 04 May 2009 - 07:08 AM
For those of you that are on the never ending quest for carburetion ambrosia, I have something that may help you succeed. The factory pro HDJ emulsion tube. What is the emulsion tube? It is the tube that the main jet is generally threaded into. It emulsifies (mixes, atomizes etc.) the fuel as it gets pulled into the airstream of the carb.
http://www.factorypr...mu_hi_disp.html
I have been playing around with different carb settings since I bought my 08 YZ 450 in Dec of 2008. I have played with main jets, pilot jets, needles and their positions. I got the bike to work great but it seemed that the needle position never gave me the crisp lower midrange that I was searching for.
Below are my current settings
45 Pilot Jet
2.5 turns out on the fuel screw
165 Main Jet
Stock needle
3rd clip
Factory Pro emulsion tube
I ride California desert at sea level and mountains of northern Baja with the same jetting.
I did some web search and found that there is a company who makes their own emulsion tubes which help increase the efficiency of the main circuit in the FCRs. Zip-Ty Racing also endorses their product and uses them in some/most of their race bikes.
I ordered one from them over the phone because their website is a bit confusing, but none the less they have some great info on there.
The installation was as easy as swapping out a main jet.
Remove the 17mm float bowl plug, then use an 8mm to remove the emulsion tube. Swap the main jet to the new emulsion tube and put it back in. It takes about 5 minutes. I put a drop of gas on the o-ring of the new emulsion tube just to help it slide in.
The results were not mind boggling but it did exactly what I was looking for. It cleaned up the off idle to mid throttle response. I also noticed that the off idle bog is better but not fixed.
I highly recommend this emulsion tube to help clean up the lower to midrange throttle response.
Comment: Works even better with the entire carb kit. Issues with low speed carburetion with the oringed HDJ tubes are are addressed with the often overlooked float height adjustments. Marc