EVO Star installation CB900F-5 (first draft!)
Well, I changed out my gear star to one of the Factory Pro EVO Star systems.
Here is the kit I received:
<![if !vml]>
<![endif]>
Here is the bike as I'm draining the oil:
<![if !vml]>
<![endif]>
And these are the bolts to be undone:

<![if !vml]>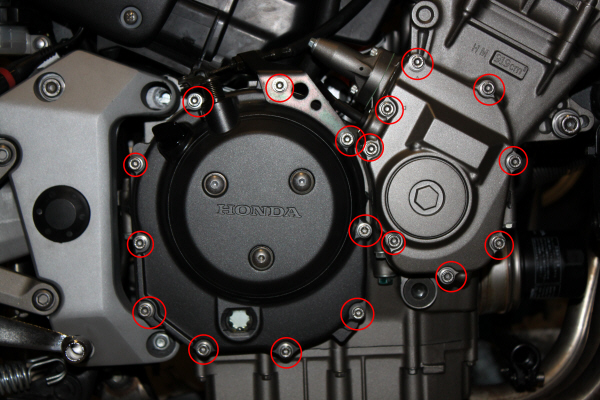 Once undone this is what the innards look like: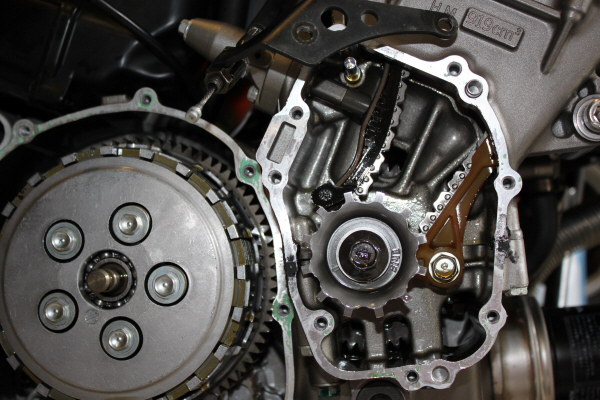 Remove the 5 bolts and springs: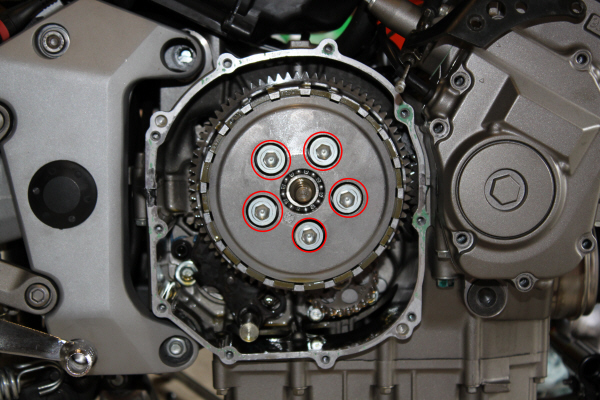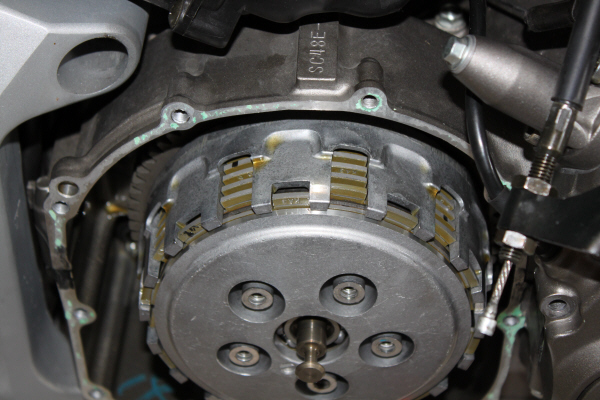 NOTE the outer friction plate is positioned in the outer slot. Keep together.
This is what the inner/outer look like and now to remove the nut – un-tang the indented bit and use impact driver to undo.
After the nut is removed, we have to remove the outer clutch.
Remember the scissor gears, well here is where I used a phillips screwdriver to hold the outer gear and turned the
14mm bolt CCW just enough to gently remove the outer clutch.
Remove the gear rod and make sure you don't lose that little washer! Note the piece of paper to cover the sump drain.
This is what it looks like inside after the gear change rod is removed –
note the cardboard to stop things from falling into the sump! This is the original gear star cam. Notice how pointy it is.
Now we remove the cam and roller arm.
I've installed the new roller arm here, simple, just take the old out and replace with new – torque to 9 ftlb.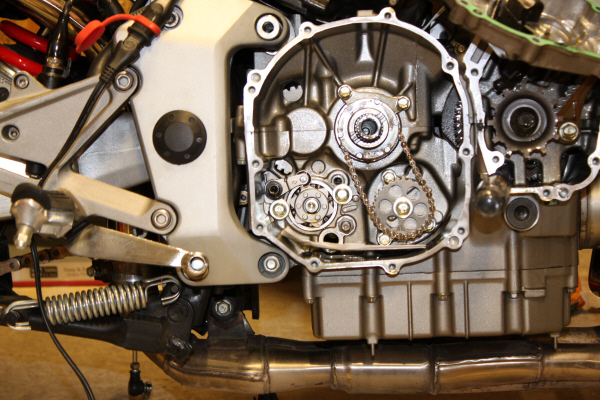 Here is what the old and new look like (new on left):
Then fit the new star cam – make sure the little pin fits in the small hole in back of cam – threadlock the m8 x 20 bolt and torque to 17-18lbft: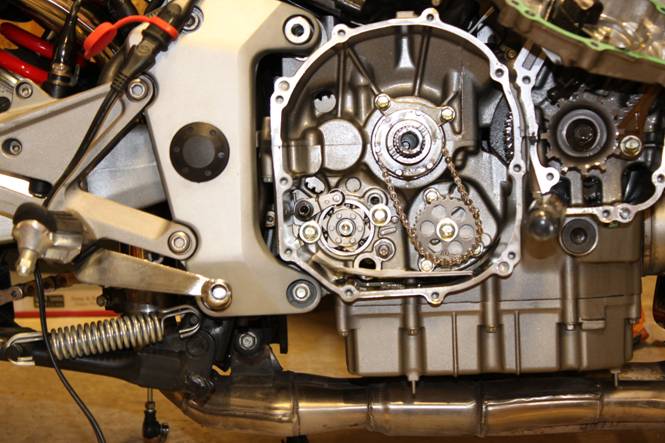 Essentially you are done!

Just refit the outer clutch as per the manual, inner clutch as per manual, friction and steel plates... but here make sure you see that the outermost plate fits in an alternate grove:

Tighten 5 clutch spring bolts, reassemble the covers with new gaskets if needed and DON'T FORGET to tighten the gear pedal bolt! (I did and lost it on A21!)

comments, corrections, clarifications?

<![endif]>