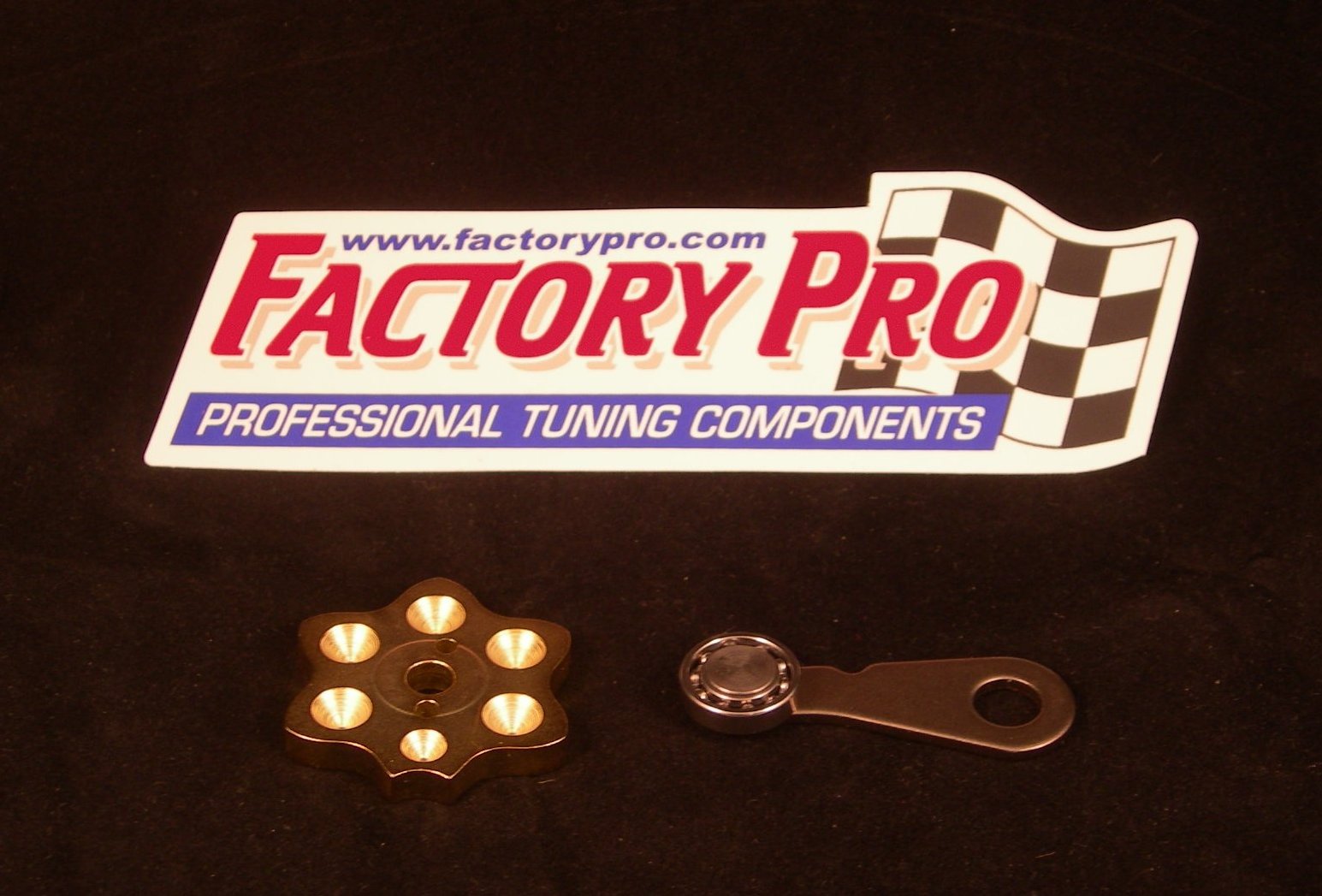 (sample pic, not actual parts)

SHFT-EVO-H97/cbr1000rr-Ceramic $239.95
04-07 cbr1000rr
(replaces 24411-MEL-003 star and 24430-KK0-000 arm)
(includes: New FP STAR and FP Ceramic Detent Arm and z95-h99-0601 spring. Kit does not require a gasket, as Honda seals the clutch cover with sealant)

The
Evo Shift STAR
F-Pro Shift Spring
and
Hybrid Ceramic Microbearing Detent Arm
kit.
Banish the 2nd gear missed shift and almost eliminate missed shifts when shifting lazily or quickly -

Help eliminate false neutrals and missed downshifts.
This kit turns the cbr1000rr into a slick shifting bike - the one you always wanted.
Perfect for in town cruising, curvy road riding, race and track day use.
This is the secret kit that "they" used on the racetrack and didn't tell. Every year it's the same deal.... They have someone else buy the kits and don't tell anybody.

Stock shift performance that everybody used to take as a "given" will be regarded as "slow and lazy" after riding a bike with this kit -
Kit includes a new detent arm with a low friction microbearing roller and the NEW Factory Pro EVO Detent Star.
Make shifting MUCH quicker and virtually eliminate missed shifts.
Marc
Install note

Does not require case splitting to install - estimated install time - 1.5 to 2/5 hours. Only requires clutch basket R&R.
Quickshifter note

Due to the quicker shift action, bikes equipped with "quickshifters" will need to decrease shift "kill" time to 40ms to 45ms.