Suzuki gsx1100f
(later known as Katana 1100)
1989 to 1994 only
These bikes should have plastic carb tops

with later stock 36mm carbs.
The later model 36mm carbs have black plastic carb tops. We do not have a carb kit for the metal topped 34mm carbs. There ARE some 89's and 90's that may have been equipped with metal topped 34's, so, check before ordering. Thanks, Marc

Our S13 carb parts as NOT for the zooty up and down windshield, steel carb topped, 88 model!
Sorry - I could tune one in San Rafael, CA but I can't do anything else, unless you want to send in a stock needle and I'll try to find a good needle.

True Rear Wheel HPtm

Finger Adjustable "Long Boy" extended fuel screws




Long Boy Fuel Screw Kit
pn: CRZ-SCR-5020m
replaces 13279-47070

$89.95
with 4 new screws, springs, washers and o-rings

"Long Boy"
Finger adjustable extended Fuel Screws

Frustrated with trying to find an "almost 90 degree" screwdriver to fine adjust your fuel screws for best idle and cruise?
Use Factory Pro's new "finger adjustable" fuel screws to adjust fuel screws for best throttle response. Traveling to high altitude? It's easy to lean out the lowend temporarily.

Make your life easier!

Installation:
Remove old short stock fuel screws, old o-rings, old washers and old spring. The o-ring might be stuck in the carb, so, take a light and make sure it's really out if it didn't come out with the screw (or you can't find it after you took out the screw)
Use a small bent wire to pull it out if it doesn't drop out. Keep the old parts for "spares".

Each screw assembly comes with:
4 Long Boy fuel screws
4 new o-rings
4 new washers
4 new springs

CRB-S13-1.0 $139.95
(use this kit with the stock airbox)

2.



Standard Drop-in carb kit

No slide drilling!
Celmat30 needles
Add the RTR-SUZ-4 Ignition Advance Rotor (below) for even better power!


CRB-S13-3.0 $139.95
(use this kit if using pod filters)

Config 30 carb kit for removing the airbox

Requires removal of stock airbox and running BMC 2922 or K&N or equivalent individual air filters. Otherwise, it is a drop-in kit. Low-end response is as good as, if not better than the 1.0 kit with the stock airbox.


Ignition Advance $99.95
RTR-SUZ-4

out of stock

Add 1-2hp throughout the powerband AND boost part throttle / wheelie power! A 100% consistent power improver.
Easy to install - no adjusting necessary.

Call 800 869-0497 for application


SHFT-PRO-SUZ-3 $149.95

bearing arm, hd spring. oil pan gasket

You ever miss second gear? Ouch! - poor bike! Miss it hard once and you bend the shift fork a little bit. Every time you miss that gear, the shift the fork bends a little bit more. Eventually, you will have to replace the 2nd gear fork, the gear that that the fork slides into and the gear that the sliding gear mates to! Bummer.
Prevent missed shifts and damage before it happens.
Make shifting MUCH quicker and virtually eliminate missed shifts. This is the same type of kit that Factory Pro, Honda, Kawasaki, Suzuki and Yamaha Racing has used.

CALL 800 869-0497 for application info


TL-float height gauge $59.95

The only way to accurately measure float heights. Works on nearly every carburetor. Float height measurement affects the fuel level in a carb - Fuel level controls the amount of fuel that the carb delivers at low rpm and cruise.
Looking for your idle mixture screws? Here is where they are located:

For those who say that it doesn't exist or is the same as the "89", here's a picture of the 1988 gsx1100f
And I found a picture of an 1988 in the UK on eBay!
June 20 2006
1988!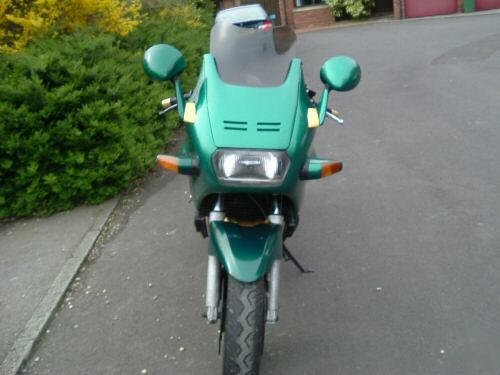 1888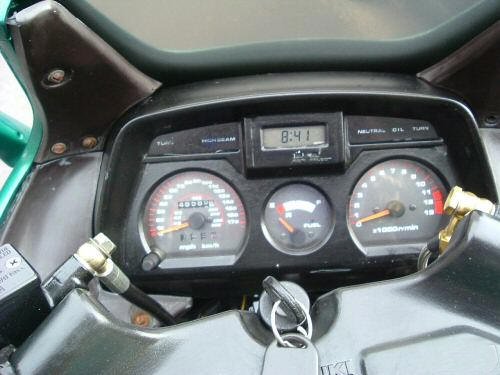 1988
Contact Factory Pro
M-F, 9am - 6pm, Pacific time, -7 or -8 GMT

800 869-0497
USA and Canada
415 883-5620

fax 415 492-8803
parts information
info@factorypro.com
EC997 dynamometer information
info@factorypro.com
Product Support /Tech SECTION
click here
Mailing / Shipping address:
Factory Pro
179 Paul Drive
San Rafael, CA
USA
And most importantly
Restart back at the HOME page and click on the red box in the top left to find the bike that you want parts for...
HOME
Factory Pro / AMA May Special!

Book a sightseeing flight over the Wine Country or a Kamikaze aerobatic flight or a biplane flight over Infineon Raceway for one or two riders during the month of May and get a free souvenir t shirt!

Just say that you saw this on the Factory Pro website!
Marc

Northern California's most unforgettable flying experience. No experience required. Open weekends!