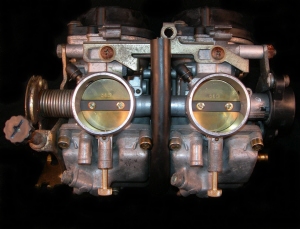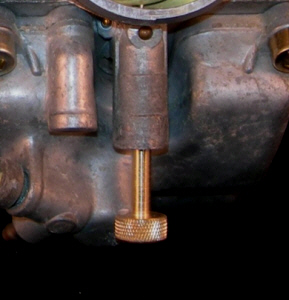 Long Boy Extended Fuel Screw
pn: CRZ-SCR-SUZ-5020M
$24.95
with 1 new screw, spring, washer and o-ring
"Long Boy"
Finger adj. extended Fuel Screw
Frustrated with trying to find an "almost 90 degree" screwdriver to fine adjust your fuel screw for best idle and cruise?
Use Factory Pro's new "finger adjustable" fuel screw to adjust your fuel screw for best throttle response. Traveling to high altitude? It's easy to lean out the lowend temporarily.
Make your life easier!
Installation:
Remove old short stock fuel screw, old oring, old washer and old spring. The o-ring might be stuck in the carb, so, take a light and make sure it's really out if it didn't come out with the screw (or you can't find it after you took out the screw)
Use a small bent wire to pull it out if it doesn't drop out. Keep the old parts for "spares".
Fuel screw assembly comes with:
1 Long Boy fuel screw
1 new o-ring
1 new washer
1 new spring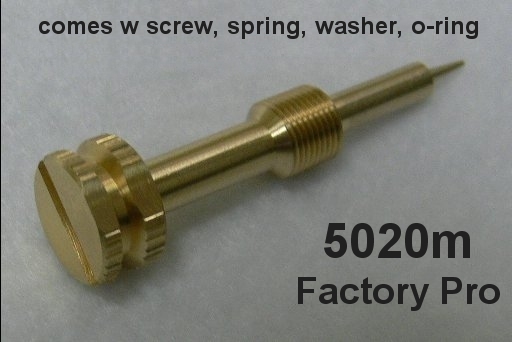 CRB-S24-1.0 $59.95
for use when using the stock airbox and the stock or aftermarket exhaust system.

carb jetting kit
If tuning a Savage, you want to make sure that the needle jet (emulsion tube) isn't too worn and that you work with the fuel level (float height) to make sure it's not too rich at low rpm.


TL-float height gauge $49.95
The only way to accurately measure float heights. Works on nearly every carburetor.