Trackday 06-10 600
Stacks and Tuning
Thank you Marc. I have just one word for the bike: awesome!


It seems to be running cooler than before, and has so much more torque in the mid-range. Not only smooth but it pulls like a freight train already at 6K. Really cool. Sounds better too with the v stacks.

Thanks!

~Pierre March 2014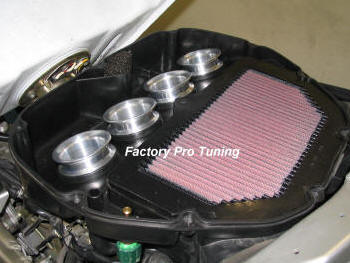 (stock photo - not actual sizes)

pn: VEL-S64-1545
V stack set / 2006-2007 gsxr600
$329.95 / set of 4

Trackday 06-10 600
Thank you Marc. I have just one word for the bike: awesome!


It seems to be running cooler than before, and has so much more torque in the mid-range. Not only smooth but it pulls like a freight train already at 6K. Really cool. Sounds better too with the v stacks.

Thanks! ~Pierre March 2014

Trackday 06-10 600
Thank you Marc. I have just one word for the bike: awesome!


It seems to be running cooler than before, and has so much more torque in the mid-range. Not only smooth but it pulls like a freight train already at 6K. Really cool. Sounds better too with the v stacks.

Thanks!

~Pierre March 2014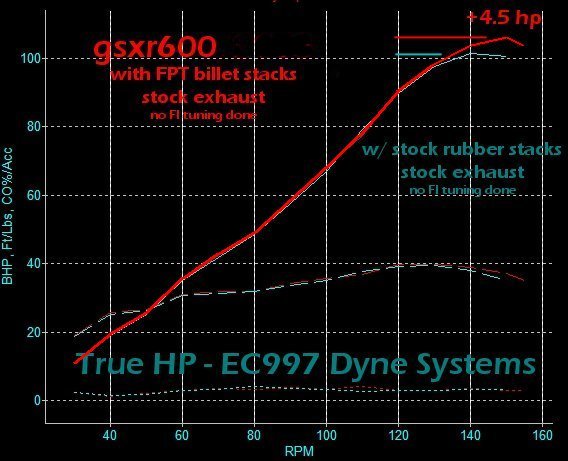 Brand spanking new gsxr 600 and want to do "something" to gain some more power?
Maybe you don't want it to show? Hmmm.... lessee....
How about keeping up with your buddy on their new "other" brand bike with an exhaust already installed! And you with still stock exhaust?
Suzuki ROCKS!
How about adding a big triangle of power to the topend, + 2 True hp to the original peak and make a new peak that's almost 4.5% True HP stronger than original - Extend the power up and past the stock powerband's natural end....

Imagine how hard the exhaust system guys try to make more power up there - If they had properly designed stacks to start with, they could concentrate on midrange and upper midrange and have a really awesome system!
Billet Stack peak? 105.9 TRUE HP peak @ 15,000 (indicated)
original peak: 101.4 peak @ 14,000 (indicated)
+4.5 True HP
The rest of the Factory Pro powerband, except for a 1 hp dealio at 11,000 indicated rpm, is as good as or better than the original rubber stacks.
The new patented Factory Pro Billet stacks will launch your new Suz into "Best in Class" True HP - even with a stock exhaust!!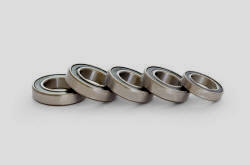 $378.55
5 bearing kit

front and rear wheel + sprocket carrier


pn: BE-HYCER-S70/gsxr600/06-07





Hybrid Ceramic Wheel Bearings

5pc bearing set

Tough 52100 steel races, rubber seals and lightweight, almost friction free, silicon nitride ceramic balls.

Bearings are pregreased and ready to use.
Bearings have rubber seals that are easy to remove if desired.


marc@factorypro.com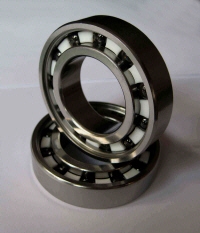 $99.95

2 bearing kit

front wheel only


pn: BE-HYCER-S70-FR



Hybrid Ceramic Wheel Bearings


2 front wheel bearings

Tough 52100 steel races, rubber seals and lightweight, almost friction free, silicon nitride ceramic balls.

Bearings are pregreased and ready to use.
Bearings have rubber seals that are easy to remove if desired.


marc@factorypro.com