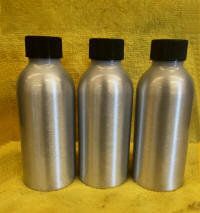 $30 / 4 oz bottle


Anti Friction
4 oz treats 3 to 5 qts synthetic oil

pn: LU-NUMBER-EIGHT-4
As I recall -

After running over 100 AMA and WERA bikes, we gained from 2% to 3% power,

The least I saw was 1% (JR's super loose built engine) and the most I ever saw was 4% (on a super tight street built engine).

The other 98 bikes picked up 2% to 3% power - with most 2% and 2.5%

Lasts 2 and up to 3 oil changes (tapering off in effect).


Helps highway mileage.



Number
Eight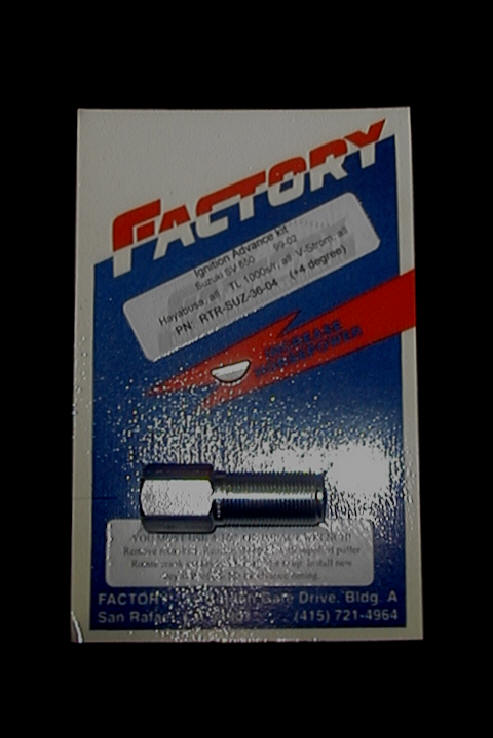 RTR-KAW-5-05
$69.95
2.

Hi Marc,

today my Kawa-Center installed the ignition advancer kit.

This is amazing, unbelievable how my engine runs now. I'm very happy
that I'd bought the ignition kit, it's a big advantage.

Great work from you.

Have a nice day and best regards,

Roland
This is an easy power and mileage increaser.
Ignition Advance Kit -
(but does NOT include the 250 flywheel puller - a dealer can install in around 1-1.5 hours.)

Better "off-corner" power and some full throttle power and extends the power band 500 to 1000 rpm - Increasing overall average horsepower.
We do not make an ignition advance kit specifically for the ex250, but this ex500 kit has the magic piece that works on the 250 also.

The ex250 uses a large, 3 bolt flywheel puller that only a dealer would have.
The woodruff key from the RTR-KAW-5-05 is the right key that fits the 250.....
If you buy the RTR-KAW-5-05 kit, you can use the supplied woodruff key and the installation instructions for the ex500.
....................................
Feedback
July 24, 2012
After talking to Factory Pro on my on-track experience at the racetrack; and knowing we have the best jet sizes in, I still wanted a better throttle response. Now, as a novice racer I did not want to dump in huge dollars (specially at a club racing level) just to squeeze the extra horses out of this small motor. 90% it has always been the rider than the bike. Marc suggested I should go with the ignition advance kit Factory Pro developed. We got the key installed, did a dyno but at the end it matters how the bike feels at the racetrack. I rode at Thunderhill this Monday and I was amazed by the throttle response and how crisp it is. I also felt the throttle came to my hand much much sooner. At some corners, I had to back off so I was not constant on the redline wherein the motor would cutoff, thereby I was modulating and now I did not have to. I am very happy with this modification and thanks to Marc and his team for the number of years they have put in researching this and applying their racing experience to develop a great product.
Abhijit Das
July 31, 2012
I ran at Thill again on July 30 (Monday). And, I finally got used to the new rpm range and response. Love the additional 1k.
Abhijit Das